Find more videos like this on Landscape Juice Network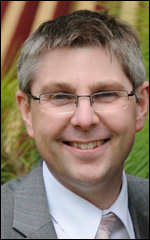 As you can imagine we are asked to attend many trade shows and over the years we have experience of most of them and have a good idea about what works and doesn't!
The most important aspect of this show is that it is being held in the right setting, not a stark exhibition hall but a place that actively supports gardening, that trains gardeners and that positively promotes the industry.
It is also being run and supported by people who share that commitment to the industry.
Marshalls will be there showcasing new products, new trends in garden design, new tools for landscapers to help them create better landscapes and positively move the industry forward.
Chris Harrop, Group Marketing Director and Director of Sustainability for Marshalls plc